Custom Can Coolers
Create your own can cooler here
Can and Bottle Wrap

as low as @currencysign1.81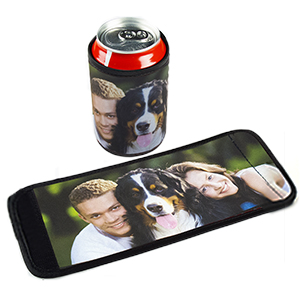 Neoprene holder stretches and wraps around the can and bottle keeps your drink cool.
Can Cooler

as low as @currencysign0.96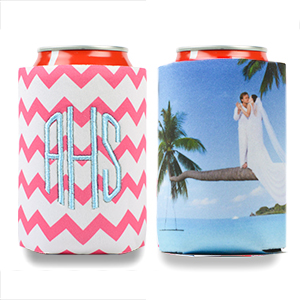 Cool off your favourite drinks in style with these personalised can coolers. Made from light weight high end neoprene fabric that will sure to keep your drinks cooler in summer.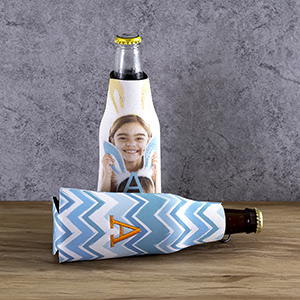 Our Bottle Cooler has a zipper for easy access and quality neoprene fabric to keep your drinks cool and hands dry so you're bound to have an amazing summer!
or choose from our categorised designs to start personalising:
Enjoy a nice cold drink this summer with our personalised Can & Bottle Wrap and Can Cooler
Here comes the sun! Its summer time, which means BBQs and picnics and what makes summer gatherings complete? An ice cold drink! It's a sad sight when the ice melts and our cans and bottles get warm over a few hours in the sun and no one wants a luke-warm drink! Our Can & Bottle Wrap and Can Cooler keeps your drinks nice and cool whilst you enjoy the party!
Family reunions, birthdays and gatherings can get a bit crowded, but by adding that extra touch and personalising your Can & Bottle Wrap or Can Cooler with your friends or family's name, or even your own name, you will never get your drinks mixed up again. Plus, they make it so much easier for you to carry your drinks on the go, so you can continue being a social butterfly whilst keeping hydrated! It's no fun walking around a party with drip marks on your party outfit, and it's definitely not fun when you have to clean up the drink rings on furniture, but with our Can & Bottle Wrap and Can Coolers, you no longer need to worry about any of these problems. The high quality neoprene material that we use helps to absorb and prevent drips and spills. Not only can you add text, you can add your favourite funny photos of your guests and fill your party with fun and laughter! As well as being great for summer events, you can add your designs or company logo onto our Can & Bottle Wraps or Can Coolers, as a great way to promote or make potential customers aware of your brand at marketing or networking events. Made of Neoprene, the material stretches and is able to fit around most 12 oz. cans and bottles. The wrap uses Velcro and a rubber lining to wrap around the can or bottle for a secure fit and easy removal when necessary. Our online builder is super easy to use and you can create your Can & Bottle Wrap or Can Cooler in just a few clicks of a button! So, have a few drinks on us and enjoy your summer!