Custom Photo Magnets
Choose by size and design
Custom Pin Buttons

as low as @currencysign1.15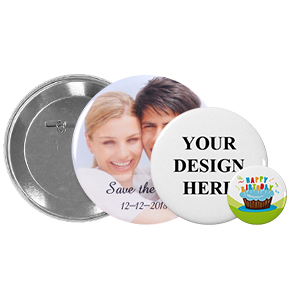 Custom Button Magnets

as low as @currencysign1.70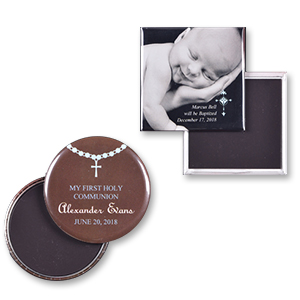 Photo Magnets

as low as @currencysign0.12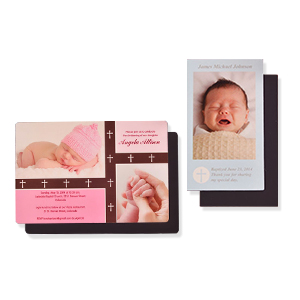 Save the Date Magnets

as low as @currencysign0.12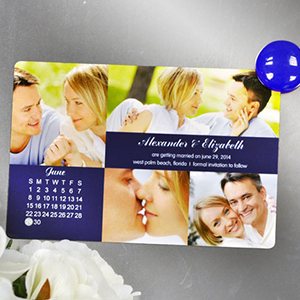 Wedding save the dates that features your photo, message and even your special day highlighted!
Calendar Magnets 8.89 cm x 12.7 cm

as low as @currencysign0.38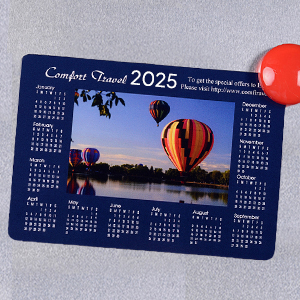 Find the date easily on the kitchen fridge or office magnetic board.
See categorised designs:
Make "Save the Date" magnets for your wedding or for fun as photo magnets on your fridge
Decorate that boring fridge in your kitchen with fun photo magnets made at PrinterStudio.co.uk. Choose from loads of different sizes and choose your favourite photo to add to it to make your self photo magnets which would go nicely on any metal surface such as your fridge, magnetic notice board or practically anything that's metal.
Our magnets are produced to the highest quality with extra strong magnetic grip so you can be sure that your important notes and favourite family or kids photos will be stuck onto metal surfaces firm and securely. No more slipping off the fridge and missing important deadlines again.
Or why not make "Save the Date" photo magnets such as for your upcoming wedding or even birthday party. Upload a photo of the wedding couple onto our photo magnet online maker, add your wedding date and submit. Send them to your wedding guests where they can stick your customised magnets onto their fridge freezers so that they'll remember your important date. Making your own "Save the date" magnets are great fun and also a keepsake for after your wedding as a souvenir or can be used practically in everyday life for holding up important messages and pictures on your kitchen fridge. Beats sending our paper invitations or emails for those important dates. Make yours now and see how easy and addictive custom photo magnets can be for you!
Custom photo magnet specifications:
Stick to refrigerators, dishwashers, file cabinets, school lockers and other metal surfaces
Sizes available: 5.1 cm x 8.9 cm Business Card Magnet, rounded corners 6.4 cm x 8.9 cm Wallet Size Magnet, 8.9 cm x 12.7 cm and 10.2 cm x 15.2 cm photo magnets
Strong magnetic force won't slip off refrigerator door
Flexible and can cling onto slightly curved surfaces
Ultraviolet (UV) coated for impressive High Gloss finish and provide a highly durable finish
Fade-resistant, smudge-proof
Made from high-quality vinyl material. 0.04 cm in thickness