Personalised Cosmetic Bags
Choose between different decorations
Cosmetic Bag

as low as @currencysign4.55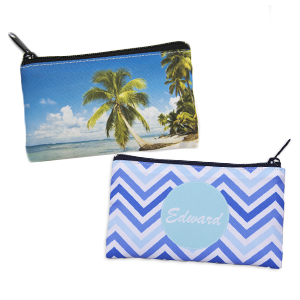 Selection of cosmetic bags in a variety of designs and sizes, conveniently able to hold your daily necessities and cosmetics.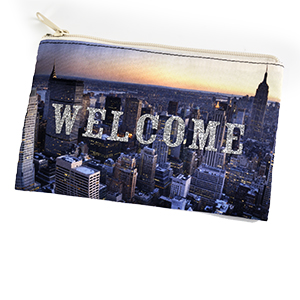 Make a dazzling impression with a sparkle glitter cosmetic bag, perfect for storing your accessories, make-up, or simply as a pencil case.
Neoprene Bag

as low as @currencysign3.20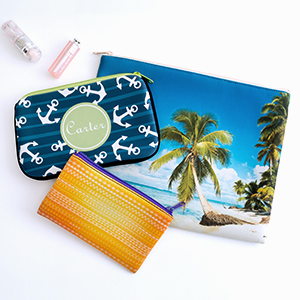 Water resistant cosmetic bags in a variety of sizes. Made of high quality neoprene material, ready for your personalization.
Waffle Weave Cosmetic Bag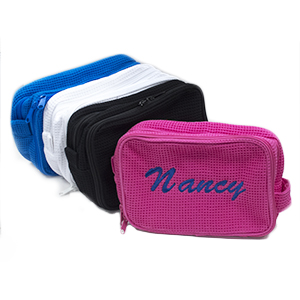 Size: 9" x 6" x 4"
Easy to organize and clean.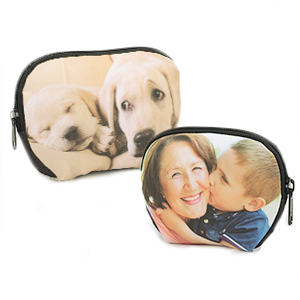 Embroidered

as low as @currencysign6.10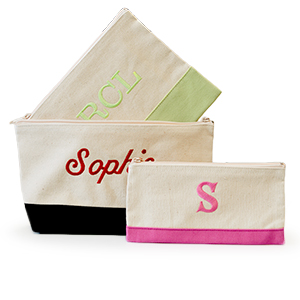 Custom embroidered makeup bags with your initial, monogram and any name up to 8 characters.
Personalisation for women
If you carry a handbag, then you'll likely have a cosmetic bag in it to carry all your make-up and small belongings. You use it often so why shouldn't you make your cosmetic bag a personalised one? Our personalised cosmetic bags are a popular choice for women and girls and can be made personal by adding your own favourite photo for printing on the outside. You can even opt to have 2 different photos printed one on each side to show off more style and your personal design flair. made from high quality and durable 100% polyester with high density foam inside for protection plus a zipper top, you'll be hard pushed finding a better personal as well as practical gift for any women or girl.