Personalised Photo Mouse Pads
Choose between 3 popular mousepad shapes
Rectangular

as low as @currencysign0.86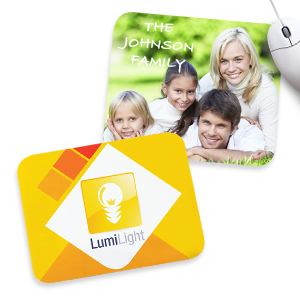 Round
(8" diameter)
as low as @currencysign4.59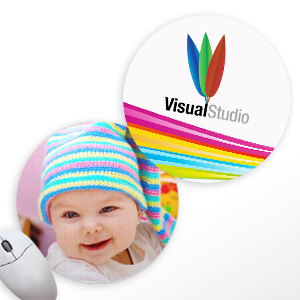 If you like curves, you'll love our round personalised mousepads. Just add your favourite photo.
Heart-shaped
(9" x 7.75")
as low as @currencysign5.65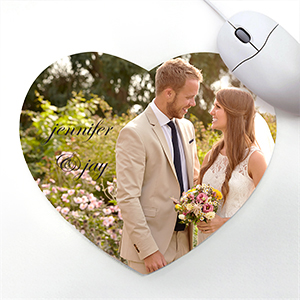 Get the heart shaped mousepad, add a photo of the one you love and give it as a practical and romantic gift for birthdays and anniversaries.
Collage
(9.25" x 7.75")
as low as @currencysign4.45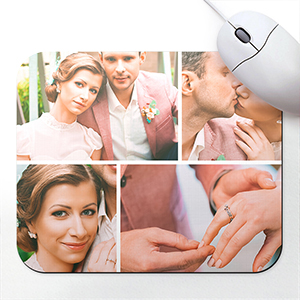 If you have more than 1 favourite photo, choose our range of collage mousepad layouts with up to 8 photo uploads.
Calendar
(9" x 7.75")
as low as @currencysign4.45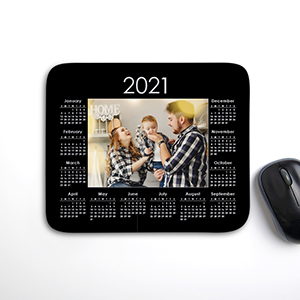 You always find yourself needing a calendar while your on the computer so why not make a personalised calendar mousepad.
or choose from our categorised designs to start personalising:
Easy instructions to customise your own mouse pad
Choose to customise either a rectangular, round or heart shaped mouse mat
Pick from our selection of designs or upload your own artwork
Place your graphics or patterns onto the template
Add your text in a colour of your choice
Preview your personalised mouse mat and add to cart
Personalised mousepads for doing your personalization online
Start your personalization journey on Printerstudio.com by personalising the mousepad that you sit your mouse on to control our online personalization tools. How fantastic would it be to have your photo printed onto a mouse pad, making your workstation personal to you only. Or how about putting a photo mouse pad into your kids room so they can show off to their friends.
Our personalised mouse pad comes in 3 different size and shapes. The standard rectangle shaped is of course always a people favourite where you mouse can have maximum maneuverable space or how about our round mouse pads which goes great with any mouse. Our third option is the heart shaped mouse pad which is perfect for lovers. Find your favourite photo of you and lover and upload it onto our mouse pad maker and turn a boring workstation into a romantic place. Our heart shaped mouse pad is perfect for other occasions too such as for Mother's Day, Father's Day, birthdays and anniversaries, so get designing now see how a personalised mouse pad can transform your computer area to something your call your own.
They're not only great for personal use but also great as promotional gifts for your business. Give these custom mousepads printed with your company logo and details to your clients and you can be sure they'll not lose your contact details again. Try it now and see how it can benefit your business profit.