Custom Drawstring Backpacks
Choose a design
Full Colour Print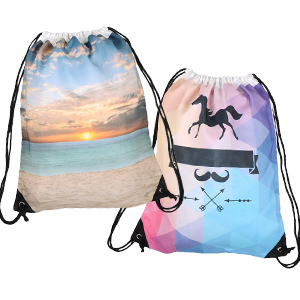 Full colour printed on the front, add your own artworks, photos and message to match your outfit and style.
All Over Print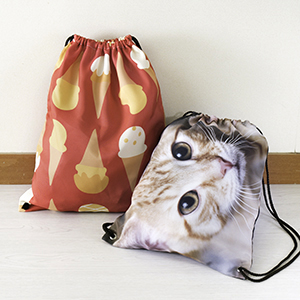 All over printing allows for full customisation, your design or image is printed edge to edge on the both sides of the bag.
or choose from our categorized designs to start personalizing:
Drawstring backpack specifications:
Size: 41.28 cm x 48.9 cm / 33.66 cm x 41.28 cm.
Material: 100% polyester backpack with drawstring closure.
All over print on both sides. / Full colour print on the front. Backside is blank.
Strong reinforced corners uphold this backpack so that it can be used for years.
A double draw cord top secures the bag contents and allows you to carry the bag over your shoulders.