Personalised Photobook
Create your own photobook here
Make your own photo books
A photo is worth a thousand words but the memories within them are priceless. Remember the days when going through photobooks was a favourite way to spend time with family and friends? Most of our photos are now saved onto mobile phones which take away the special meaning of photos. Together, let's bring back our favourite past time with our Personalised Photobook. Collect your special muments and memories in our beautifully presented customizable photobooks. Whether it's for a birthday, anniversary or Valentine's Day, they make a sweet and thoughtful gift to give to family, friends and loved ones. Go for a trip down memory lane with the people you took photos with as you go through your customised photobook together. You can even make a one to commemorate a friend or member of the family's' graduation or wedding day as a keep sake for their special day. Create a photobook for first time parents so they can collect and share their precious baby photos or for your child's 18th birthday, showing photos of them growing up as memories for them to look back on. Or maybe create one to collect photos of memorable life events or holidays for yourself, so you have something to help you reminisce later. Our one-of-a-kind photobooks are created using high quality paper to make sure your photos last a long time – just like your memories!
The photobooks are stitch bound which means you can lay the book out flat so the whole family can enjoy going through it together without having to worry about the binding cracking. Finish each page off with your favourite quote or message to share your thoughts about that special day. There are many background colors and patterns to choose from so each page is full of color. There is also a collection of embellishments that you can place anywhere within the photo book so each page can be decorated differently. With our variety of sizes, you can also choose the number of pages, the layout of the photos and choose a stylish cover option – or you can even have a personalised cover to make it that extra special! With our user friendly online builder, it is now quick and easy for you to collect your beautiful muments with our personalised photobooks.
Photobook specifications:
High quality paper material of 157gsm archival-quality acid-free matte text stock
Cover options: Custom Hardcover, Custom Softcover, Classic Linen and Leather Hardcover Die Cut Window
Size Options: Landscape 12.7 cm x 17.8 cm, 15.4 cm x 20.3 cm, 17.8 cm x 23 cm, 21.6 cm x 27.9 cm, 27.9 cm x 35.56 cm | Square 20.32 cm x 20.32 cm and 30.5 cm x 30.5 cm | Portrait 27.9 cm x 21.6 cm
Softcover and hardcover: stitched bound (not glue bound) crossover images and type do not lost in the gutter. Flip pages and spread the book out flat without having the blinding crack
Premium lay-flat blinding
20 to 150 memorable pages and first 20 pages included
per sheet of 2 add'l pages
The PrinterStudio Difference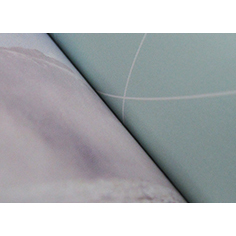 Bound to Last
PrinterStudio photo books are handcrafted and made to stand the test of time by using the strongest binding methods available. All our photo books are professionally stitch bound allowing you to flip pages and spread the book out flat without having the binding crack.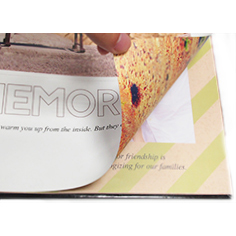 Paper and Print Quality
Our printing experts select only the high quality papers, end sheets and cover materials for your photo book. We invested in state of art printing - our colors are sharper and images are crisper. Make your book extraordinary with PrinterStudio.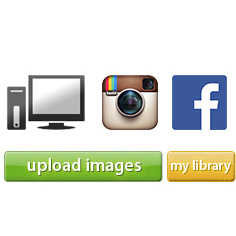 Easy and Convenience
Create your own photo book online without hassle at PrinterStudio. Have fun to create a custom book with a range of professionally designed embellishments, backgrounds and layout! You can even upload images directly from your computer, Facebook and instagram albums.